This use to be called "Menu Monday" but because I'm starting it on Wednesday...it's just madness.

When I became a stay at home mom for the first time in 15 years, I was bored after the first week. I decided I needed to get more organized so everything would go so much smoother. Of course that never works out like you plan.
One of the things I decided to work on is a weekly menu and batch cooking. One day out of the week, the kiddos and I could make that weeks meals and enjoy our week. I never could get the hang of "batch" cooking for more than 2 days, but I did enjoy the menu idea. A lot less stressful knowing the answer to the famous question "What's for dinner?". The added plus to knowing the answer was also knowing you have everything to make it.
I usually don't have anyone home for lunch, so I only make a menu for dinner though I do try to make some breakfast items ahead.
I'm a coupon person. I use to be an extreme couponer but I have calmed down some. But I would always base my menus on what I bought on sale the week before. Since I do a majority of shopping at Homeland, my menus on based on their ads.
It has been awhile since I have done this, so bare with me but I hope it helps save just a little time of your week.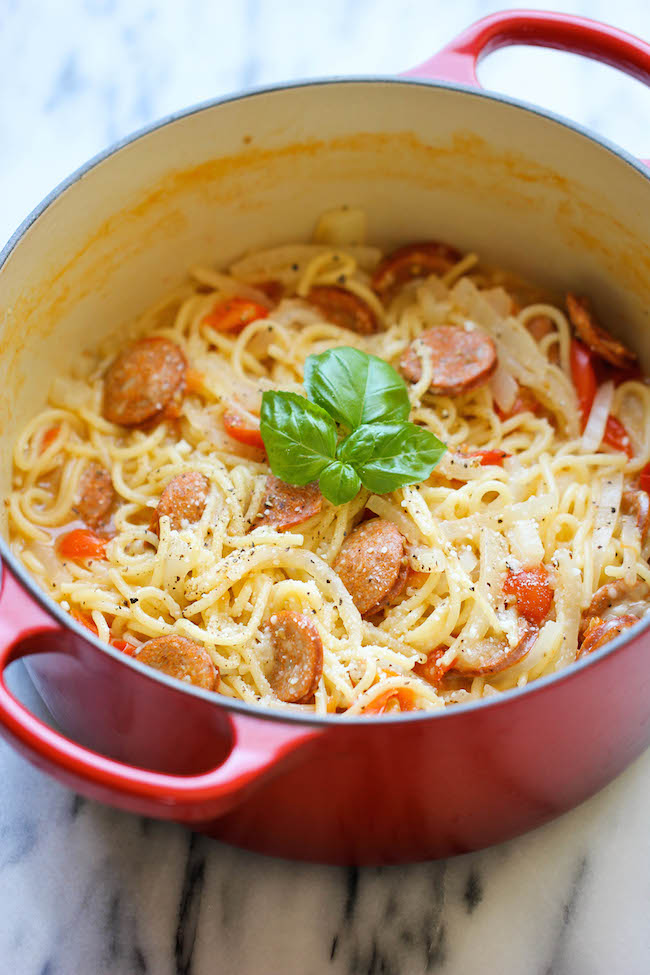 Wednesday
*One Pot Pasta
Use the

John Morrell Smoked Sausage $1.50 instead of

smoked andouille sausage
American Beauty Pasta $.75
Onions 2 lbs/$1.00 Firelake Grocery

Thursday


*Stouffers Large Family Size Entrees $8.99 (WYB 5 Price)
Use 1.00/1 Stouffers Party Entrée (if included), Final = $6.99
*New York Garlic Texas Toast $3.99
Use .75/1 New York Garlic Bread, Final = $2.49


Friday




*Fried Catfi

sh (or baked) $6.99 lb


*Fried Potatoes (same bag)
*Bush's Canned Beans $.69
Use 1.00/3 Bush's Chili Beans - SS 10/12, Final = $.07


Saturday
It is football season so you have to have "tail gate" food
*Crockpot Meatballs or Meatball sandwiches
Use Johnson Meatballs $5.99
*

BLT Macaroni Salad




Sunday


Most people do not make breakfast on Sunday because of church. While you're making breakfast for dinner, make extra and wrap it up for the week. Also, peel extra potatoes for your soup tomorrow, brown your hamburger meat, throw it in a pot, then put it in the refrigerator after it cools and you have Monday's dinner done.
*Hungry Jack Pancakes and syrup $2.00 each
Use Hungry Jack Syrup $.55/1, Final = $2.90
*Pillsbury Grands Biscuits $1.00
Use .40/3 Pillsbury Grands Biscuits, Final = $2.20 for 3
*Jennie-O Breakfast Sausage $2.99
Use 1.00/1 Jennie-O Breakfast Sausage, Final = $.99
*Fried Best Choice Premium Potatoes $2.25

Monday


*Cheeseburger Soup
Some of the items were on sale but because meat varies, this soup cost varies.
Tuesday
*Fisherboy Fish Sticks 60oz $7.99 Use 1.00/1 Fisherboy Product, Final = $5.99
* Kraft Mac & Cheese or Velveeta Shells & Cheese boxes $1.00 (Buy 10 price)
Use 1.00/1 Kraft Mac & Cheese - Homeland Care Book, Final = Varies
Roughly $50 to feed a family of 5, depending on the staples you have and the meat. Of course if you find better deals or coupons you can save more.
I hope this helps. If you have any ideas or suggestions, please let me know.